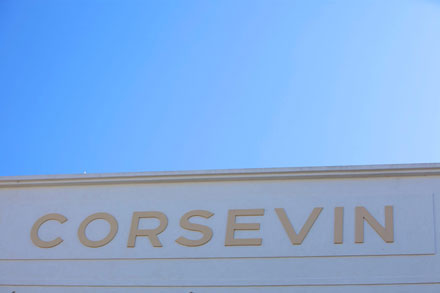 Corsica's wine production focuses on producing wines of various types made from local grapes, with the significant development of organic growing.
An area of 7,000 hectares produces 350,000 hl of wine, made up of rosés (55%), reds (33%), dry whites (10%) and sweet whites (2%).
Today, Corsica has 9 Appellations d'Origine Contrôlée, which are classified as follows:
Two main appellations (Ajaccio and Patrimonio), five 'village' appellations (Calvi, Sartène, Figari, Porto-Vecchio and Coteaux du Cap Corse), one regional appellation (Vins de Corse) and one appellation for natural sweet wines (Muscat du Cap Corse).
With the island's hilly terrain, with a succession of sun-drenched hillsides, one might expect Corsican wines to be heavy and highly alcoholic. But in fact, the sea breezes cool this heat as they fan the vineyards. As a result, the wines are often fine and delicate.
Corsica has 3 types of soil: granite to the South and West, shale in the North East and limestone between the two.
Local grape types, for reds, are niellucciu, tannic and suited to limestone soils and sciaccarellu, which is fruitier. For whites, vermentinu (called rolle in Provence) dominates. They are supplemented by grape types imported from the South of France: grenache, syrah, clairette, muscat à petits grains and others.
Recent vintages
2011: a fresh year with plenty of acidity in the whites. Tasty light reds.
2012: good dry and sweet whites. Light reds.
2013: concentrated whites in the North and softer in the South. The reds are balanced and flattering.
2014: magnificent reds with a fresh ripeness and plenty of fruit. Lively whites in the North and rounder in the South.